Vibratory Caisson Foundations
Vibratory Caisson Foundations for all your power and transportation
project needs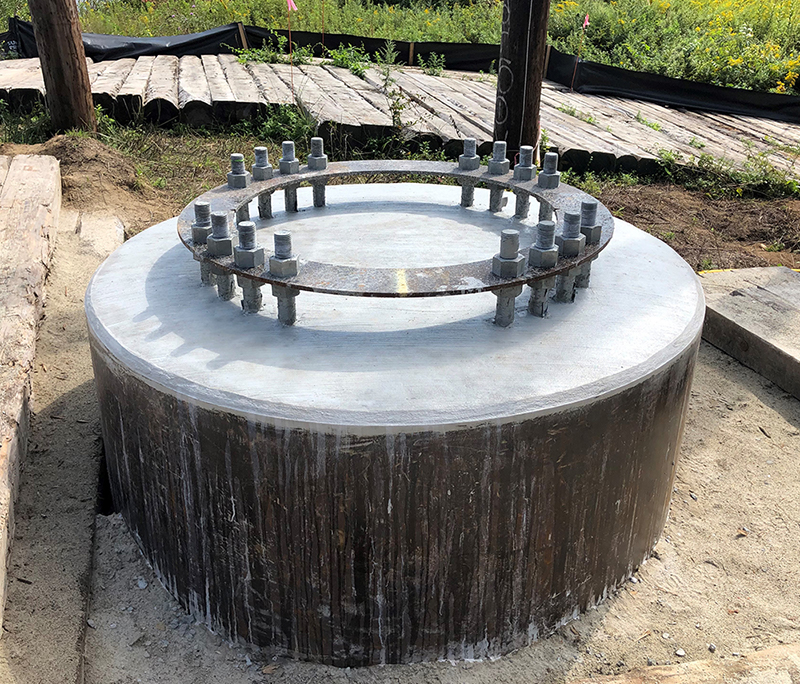 Specialty foundations no matter the challenge
Ready for any Condition
Our teams are skilled at working on tight areas, beneath energized transmission lines, and in challenging soil environments
Flexible Drilling
We're capable of drilling from 34" in diameter and down to 70-foot depths in all subsurface conditions.
Minimal Environmental Impact
Transparency in greenhouse gas, emissions, fuel consumption, carbon footprint mitigation and machine efficiency tracking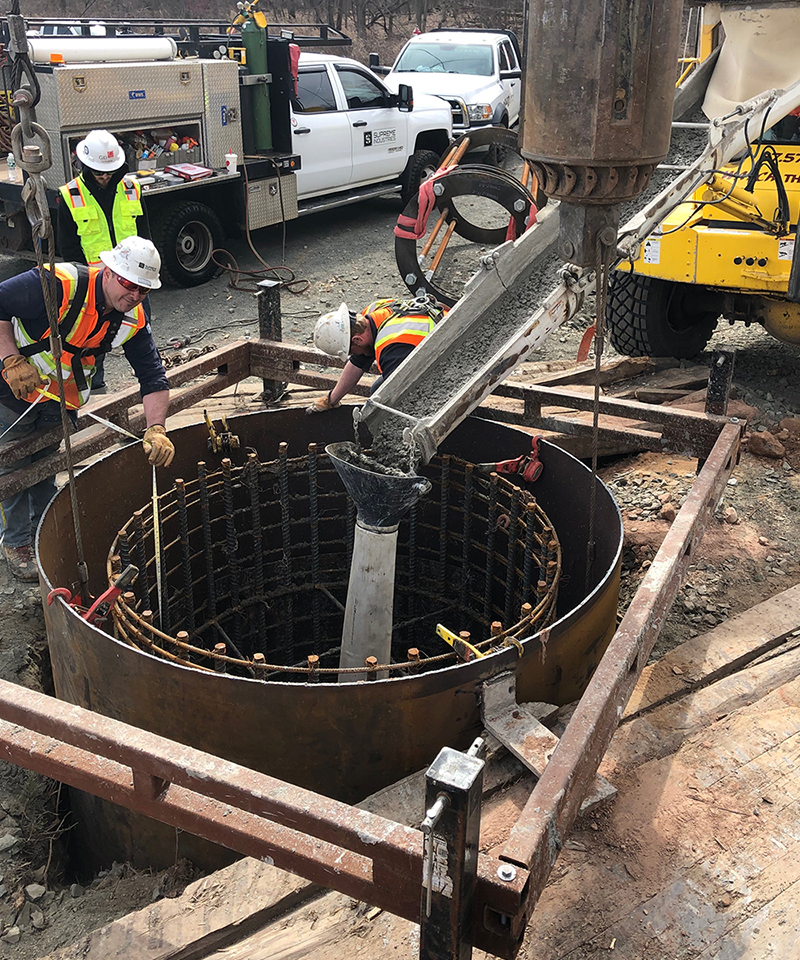 Our Services
Supreme specializes in vibratory caisson foundation installation services. Capable of installing single or multiple pieces of caissons, within low clearance or tight areas, Supreme has the experience to install vibratory caissons under all circumstances to support your project needs. Our highly skilled, licensed crane operators are well versed in specialty vibratory caisson applications with years of application knowledge and project experience.
Services
Single Piece Vibratory Caissons
Multi Piece Vibratory Caissons
Caisson Splicing
Rebar construction and placement
Concrete pouring, forming, and finishing
Dewatering and water control
Survey
Sub-Capabilities
Specialize in rough terrain and technically challenging projects

Adhere to strict safety, environmental or schedule restrictions

Experienced in vibratory hammering caissons under energized power lines

Produce quality vibratory caisson concrete foundations and direct embed foundations adhering to all project, state, and federal specifications

Crews often work in tandem, with the vibratory crew leading the way, followed by a drill & pour crew to maximize efficiency

Comprehensive fleet of low clearance drill rigs capable of drilling up 10' in diameter and 70' deep