Drilled pier foundation services for all your power and transportation
project needs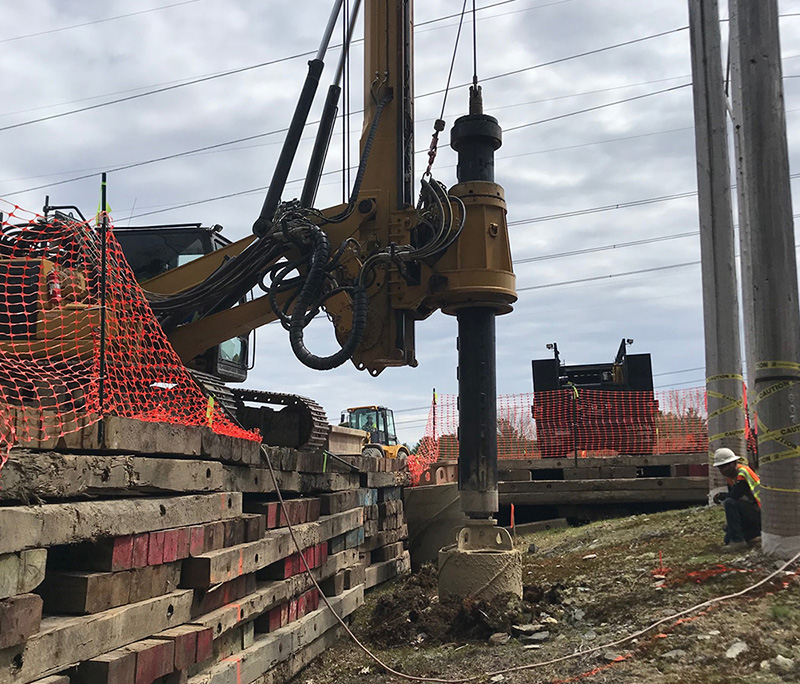 Turnkey foundations in all subsurface conditions
Ready for any Condition
Our teams are skilled at working on tight areas, beneath energized transmission lines, and in challenging soil environments
Flexible Drilling
We're capable of drilling from 34" in diameter and down to 70-foot depths in all subsurface conditions.
Minimal Environmental Impact
Transparency in greenhouse gas, emissions, fuel consumption, carbon footprint mitigation and machine efficiency tracking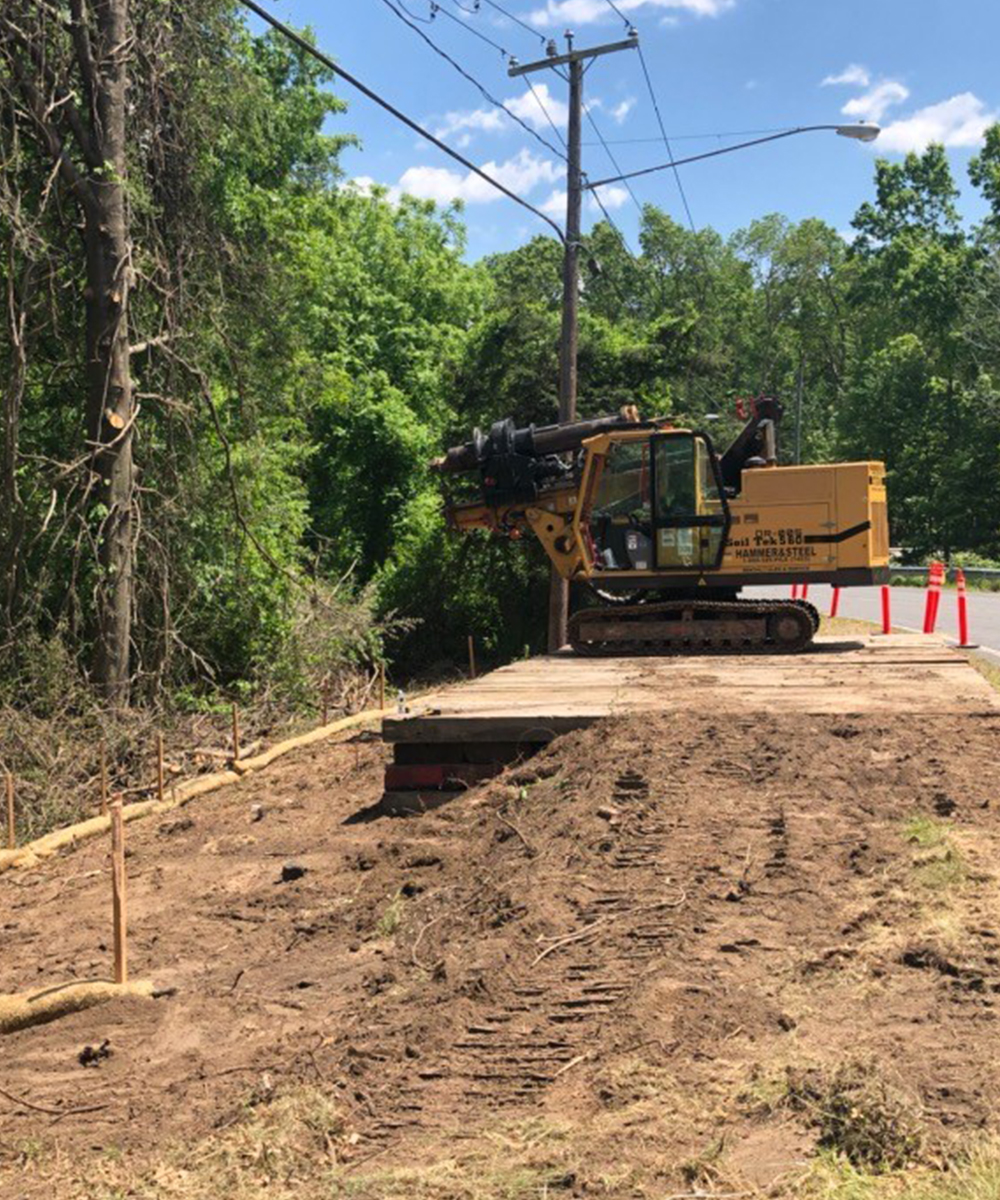 Our Services
Supreme provides drilled pier foundation services for transmission lines (new and re-builds), substations, highway traffic structures & signs, railroad catenary structures, sound barrier walls, security fences, and light towers. Supreme's team is highly skilled in performing rebar concrete and anchor bolt construction, placement and finishing to the highest standards.
Services
Small and large diameter concrete pier foundations
Rebar construction and placement
Caisson placement (temporary and permanent)
Concrete pouring, forming, and finishing
Dewatering and water control
Survey
Drilling in soil and rock conditions
Conventional and pneumatic drilling
Sub-Capabilities
Specialize in rough terrain and technically challenging projects

Adhere to strict safety, environmental or schedule restrictions

Produce quality drilled pier foundations adhering to all project, state, and federal specifications

Crews often work in tandem, with the drilling crew leading the way, followed by a concrete pouring crew, to maximize efficiency

Experienced with working within the proximity of energized power lines, live rail roads, and busy highways.

Capable of drilling in all soil and rock conditions. Specialized in successfully drilling the most challenging rock conditions found within the country Location is New England (the north east)

Comprehensive fleet of low clearance drill rigs capable of drilling up 10' in diameter and 70' deep

Comprehensive inventory of state of the start core barrels, augers, and miscellaneous drill tools of all diameters, (ranging between 24" to 120" in diameter)